SanD student participates in JENESYS 2.0 Exchange Programme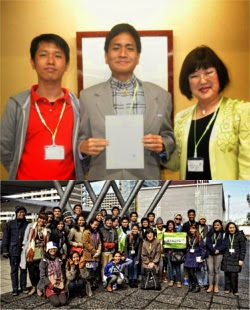 Undergraduate SanD member Christopher Patrick Elegado participated in the Japan-East Asia Network of Exchange for Students and Youths (JENESYS 2.0) Exchange Programme from 2 to 10 March 2015. Christoper's group, which also included other NIP students, represented the Science and Technology contingent and is the 24th batch of JENESYS participants. The programme hosts brought the group to several university campuses, cultural and industrial sites within the Kantō region of Japan to share with them the many aspects of Japanese education, science, and technology. The participants also stayed with host families to further immerse themselves in Japanese culture and traditions. The programme culminated with a workshop, reporting sessions, and a cultural presentation and farewell party.
Christopher's participation was supported by the Japan International Cooperation Center (JICE) and the Department of Science and Technology (DOST).