SanD student shines in MOST GASE Summer Program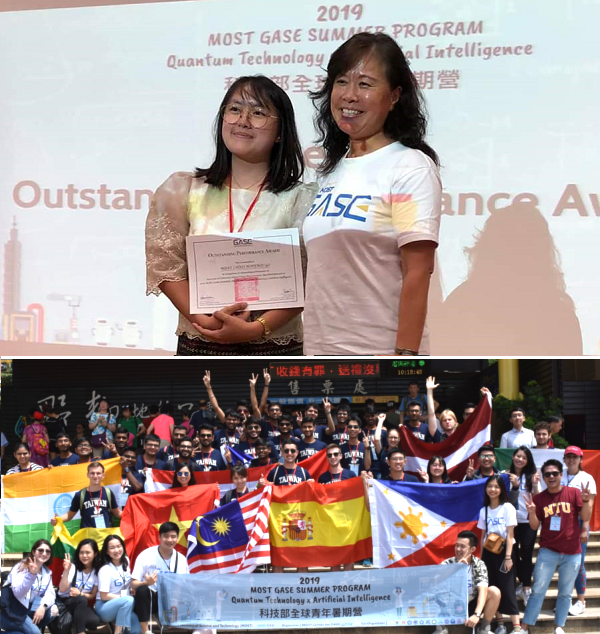 Mary Chris Go (BS Applied Physics) participated in the 6-week 2019 MOST GASE Summer Program on Quantum Technology + Artificial Intelligence organized by the Taiwanese Ministry of Science and Technology Center for Global Affairs and Science Engagement in Taipei this summer. She had her internship at the AIMIA (AI for Medical Image Analysis) Laboratory at the National Taiwan University (NTU). Her work focused on detecting polyps in medical images using YOLOv3 and she was recognized with an Outstanding Performance Award for Best Research. MC also won a GASE Popular Award for the video blog she made about her research life in NTU.
A review video for the 2019 Summer Program can be viewed here.